And another one!
« previous
next »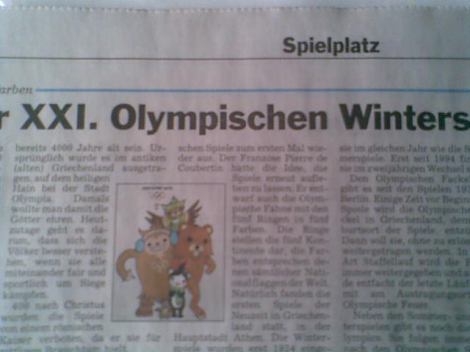 Apparently German newspaper,
Die Glocke
("The Bell") has also published the picture...
in the children's section
(
Spielplatz
means "playground") !
If anyone can get me screen-grab from their e-paper edition or a better scan that shows the whole page, I'd appreciate it.
Oringinal post: http://mbarrick.livejournal.com/899605.html