Victory is a #6 Robertson Screwdriver Away
« previous
next »

What I hope is the final chapter in the festival of stupid over the windows played out today. After
three years
,
adventures in arbitration
,
multiple arguments over the use of "or" in the English language with Scotsman
,  and
having my day off for my 40th birthday interrupted
, the "work" was done on the windows today. Amusingly enough the contractor showed up without tools this time, clearly expecting to be chased off again. I decided after my birthday that I couldn't beat my head against this brick wall of stupid anymore and let him in. I even had the plants and furniture in the living room out of the way for him.
In the end, none of the windows have been sealed and this is what we have for "restrictors":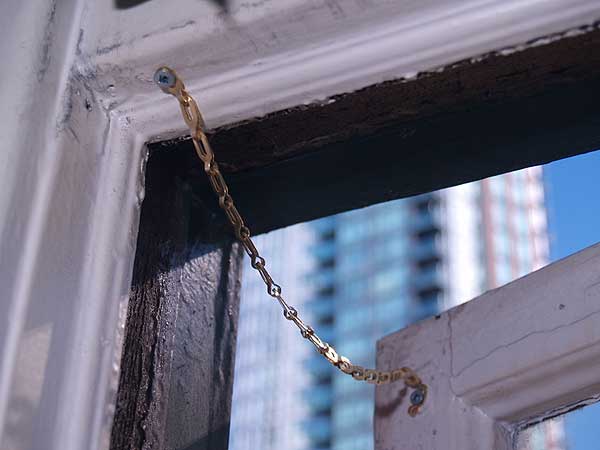 That's it. Chunks of chains held on with wood screws. Anyone care to take bets on how long those are staying on once the weather warms up again?
And on a related note regarding the requirement that the window openings be restricted to 4" because we are "too high up" - here is a picture of floors 26 through 29 of the brand-new 40-storey apartment block across the street...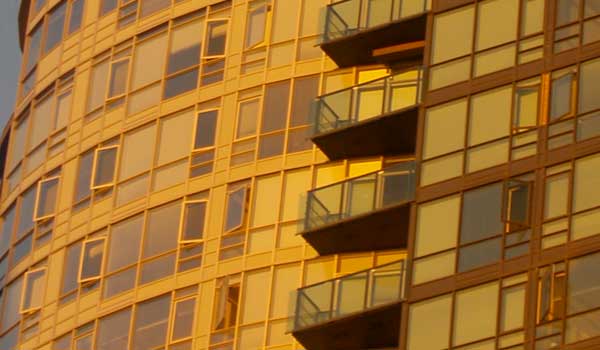 Oringinal post: http://mbarrick.livejournal.com/822603.html