Unclear on the concept.
« previous
next »

I am fed up. Correct me if I am wrong, but isn't the idea of painting something to make it look better? I just went out on the balcony to have a look at the paint job the guy did Monday on the door and window trim. It looks like utter crap. In fact it looks worse than it did before they painted. None of the holes are filled, none of the nails sticking out were pulled. I couldn't see any of this until now because they also put another coat of deck paint on the balcony and it wasn't dry enough to walk on until now. Fuck. I knew I should have sanded the wood and filled the holes myself. Then I wouldn't have ended up with
this:
How to Restore an Edwardian Apartment in Four Easy Steps: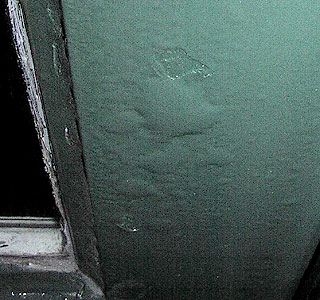 | | |
| --- | --- |
| 1. | Just paint right over any paint that might be peeling. No one will notice. Don't bother taping the glass either. If anybody cares they can scrape it off with a razor. |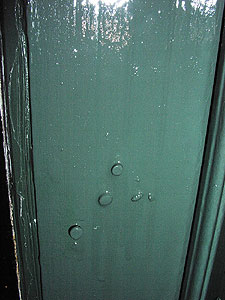 | | |
| --- | --- |
| 2. | The nails were sticking out before so it's OK to leave them. Don't mind the drips, no one will notice. |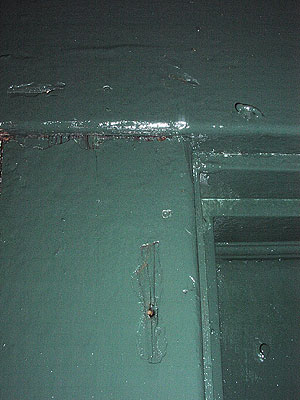 | | |
| --- | --- |
| 3. | The nails sticking out compensate for the unfilled holes and cracks. One average the surface is level, right? |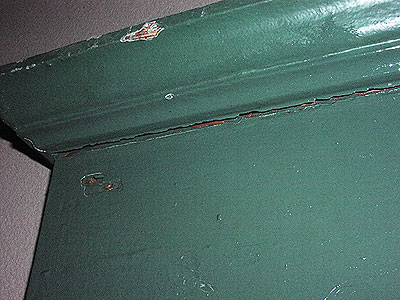 | | |
| --- | --- |
| 4. | And don't bother painting anything above 2 m high, no one will notice it. |
I had a long talk with the super about the crappy work being done. Nonetheless, I do believe I will forward these pictures to Barclay "Restorations".
Addendum 0402162318:

I mailed the same pictures, complete with sarcastic comments to the owner of Barclay Restorations.
Oringinal post: http://mbarrick.livejournal.com/487036.html