Interesting
« previous
next »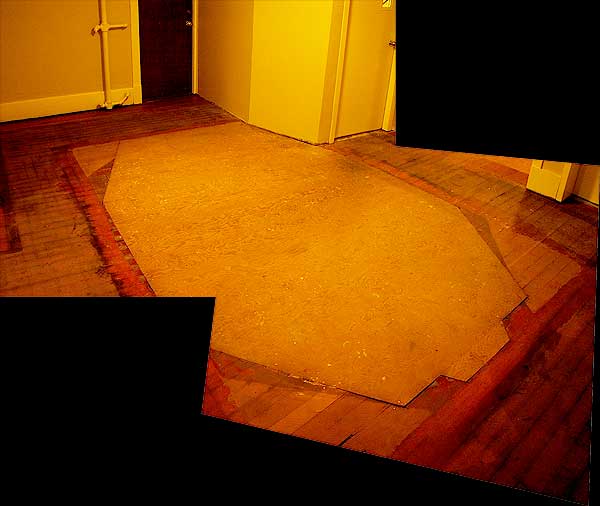 I took these pictures with the intent of lamenting the spiral staircase that was long, long ago removed - but in looking at this I no longer believe there was a spiral staircase in this building, ever. The stairs from the lobby to the second floor had some beautiful woodwork (which was painted over who knows how long ago and then in part irreparably water-damaged in the fire and subsequently replaced with drywall). Because of the woodwork on that first flight of stairs and the lack of evidence of a landing for a staircase in the lobby I had figured the spiral staircase must have ended on the second floor. But now that they have removed all the old carpet on the second floor and the ancient discolouration from the original runners is visible I'm convinced there never was a spiral staircase at all. Certainly there was an oval hole to let light down into the lobby from
the dome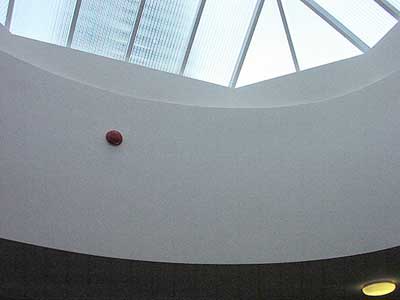 , but if you look at the way the stain lines up with the door to the stairwell (top centre), goes around the hole in a square and then disappears straight into the wall and that there is no indication of a path into/out-of the oval it looks more like the oval was just a hole. Each floor had an oval hole with a rail completely around it and the present staircase (which always stuck me as weirdy redundant - why build an ordinary staircase right next to a spiral staircase?) was always the only staircase. The rail around the oval hole must have been something like the remaining banister at the roof access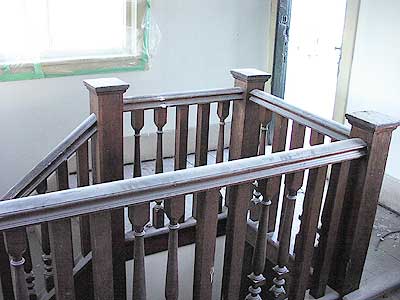 More Pictorial Evidence: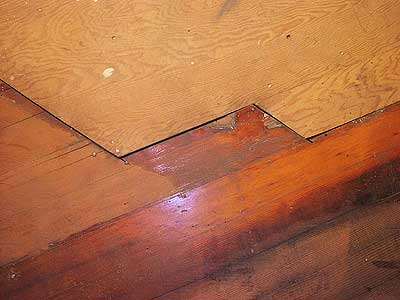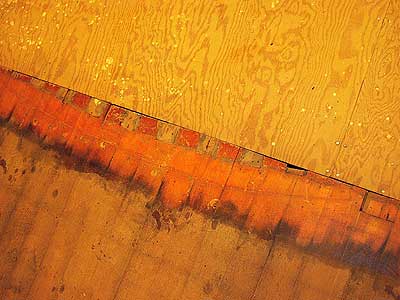 Marks in the 2nd floor from the oval balustrade.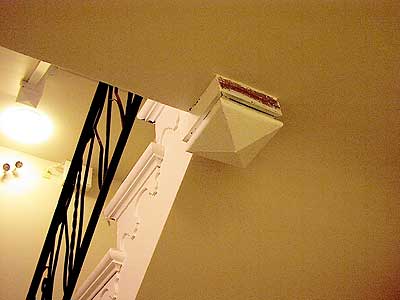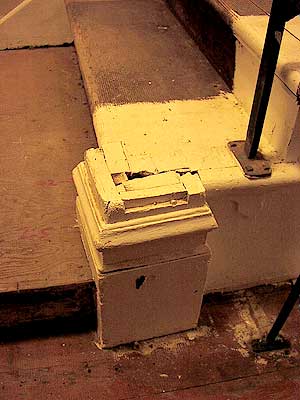 Remains of a balustrade matching the one on the roof access.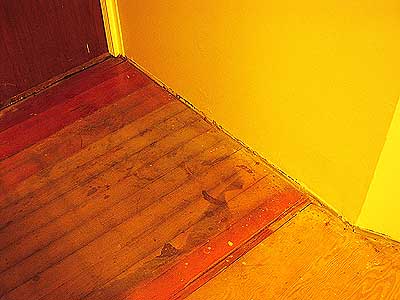 The mark from the runner going straight into the wall on the second floor.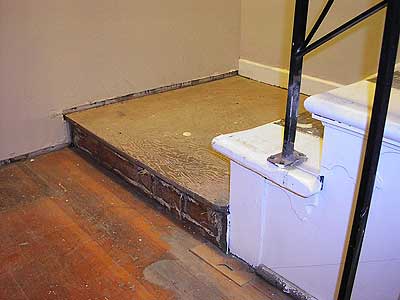 The sort of last step on the second and third floors. Note that the surface is plywood - there was no plywood in 1909. And also note that the height of the moulding along the back wall is not consistent with the rest of the moulding in the building - it's covered by the plywood stair indicating that the stair was built after the moulding was installed.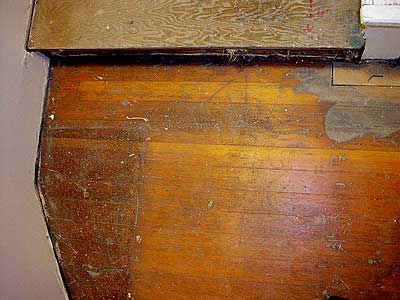 The same step as above, showing the mark from the carpet coming through the wall, under the stair.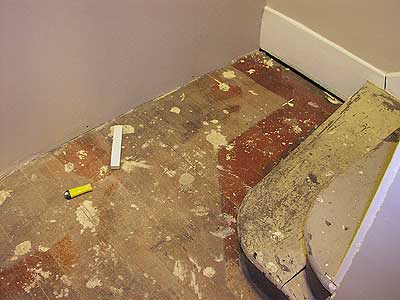 The landing on the 4th floor where there is no last step and the mark from the carpet can clearly be seen coming through the wall.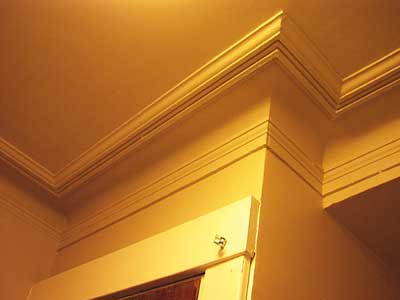 The obviously original crown moulding over the roof-access door.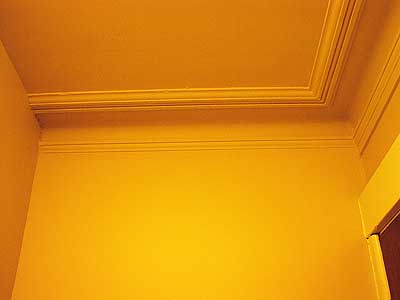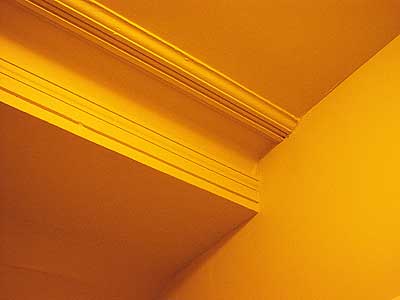 The same crown moulding going straight into the wall that the carpet marks go through and the wall where the stairwell doors are.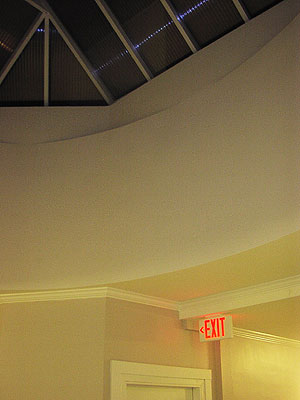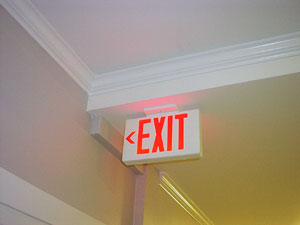 The line moulding above followed continuing through the wall over the stairwell door under the dome showing the new, smaller moulding on the fourth floor.
Oringinal post: http://mbarrick.livejournal.com/438815.html