Crappy Comic Book Movie Central
« previous
next »

In response to a comment on one of my Catwoman posts I ended up posting
a bit of a rant
about why the movie is likely to be crap and about the film industry both in Vancouver and in general. One of my criticisms of the Catwoman movie was, "It's lowest-common-denominator pap designed by marketing weasels to make money, period. It's one step away from porn."
I was sent a picture of
the Catwoman costume: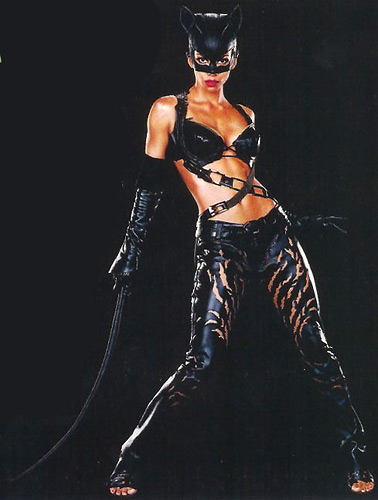 and it just confirms this theory.
And in other comic book schlock news, I saw Wesley Snipes standing on top of the Hudson's Bay store on Georgia yesterday. I forgot they were shooting Blade 3 in town as well. Did anybody even watch Blade 2?


Oringinal post: http://mbarrick.livejournal.com/435023.html