[Gothic BC] Big Site Update - Prints Now Available!
« previous
next »
I'm very pleased to announce the long overdue return of being able to order prints of your pictures here on Gothic BC with prints starting at $1.65 for a 4" ? 6" print.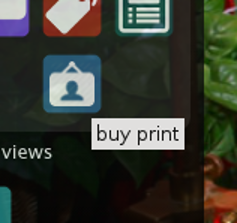 While browsing the gallery in full-screen mode you will see a blue "buy print" icon in the caption area of pictures where a higher-resolution picture suitable for printing exists in the archive. 
Clicking on the icon will open the "page view" for the image where you can proceed with your purchase.
On the page view, at the bottom of the caption area, you will see a "buy hard-copy" link. Clicking the link will retrieve the high-resolution image from the archive and redirect you to our print service where you can select the size of print you want and even add custom matting and framing options. Available sizes go right up into poster-size if the image is high-enough resolution to support it (you'll see a warning if you pick a size too large for the resolutoin of the picture you are ordering). Below is an example of a picture enlarged to 24" x 18" with a custom frame and a stylish double-matte.