[Gothic BC] New Site Update for July 24, 2014
« previous
next »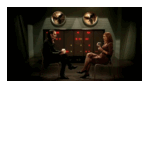 New site updates since the June 28, 2014 update. 
This is both a major and a minor update. Minor in the sense that there haven't been any changes to end-user functionality, but major in the sense that a lot of work went into the back-end this month.
Our annual hosting plan was up for renewal so the time was nigh to move things to a new (better, cheaper, faster) hosting plan. We had been renting dedicated hardware in a server farm out near Toronto, but at this point the hardware was ageing and the landscape of hosting has changed. We've eliminated the ageing hardware problem by moving over to a VPS host from a provider physically right here in British Columbia (sadly though, not
). This wasn't without some growing pains, hair-pulling frustrations, and down time, but that is finally all sorted out and hopefully you have already noticed that pages, especially the photo gallery, come up a bit faster now. Customers of Art of Adornment will notice that site is a lot snappier now too, as we share the host. 
[ Reposted from my blog on Gothic BC #GothicBC ]