Translink Getting the Jump on Global Warming
« previous
next »

Some of you may remember
my post from last spring
making fun of the use of "anytime" instead of "any time" on official signage at the Granville SkyTrain station.
Either the proofing skills in the signage department at Translink have deteriorated even further or they are very cleverly getting a jump on global warming: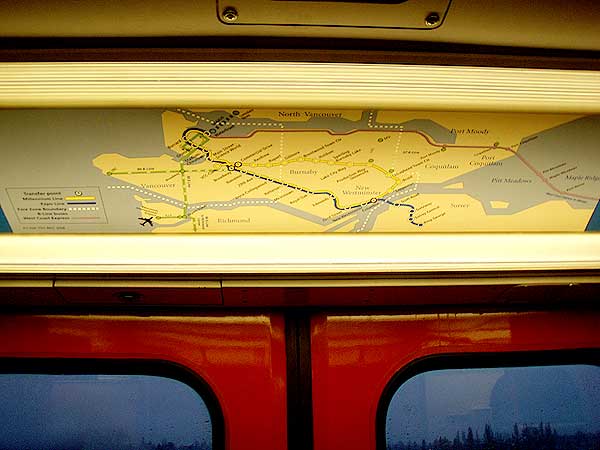 Note the large lake where Pitt Meadows and Maple Ridge should be.
Not only did this clear the desk of whoever produced it, a manager must have signed off on this, it went to print, a proof would have been returned and signed off, it was then printed, received, distributed, and installed with *no one noticing*.
In addition to the geographic error, the line for the 145 SFU run from Production Way/University Station and the 97-B Line from Lougheed Station are also missing.
Oringinal post: http://mbarrick.livejournal.com/797588.html