Around Victoria
« previous
next »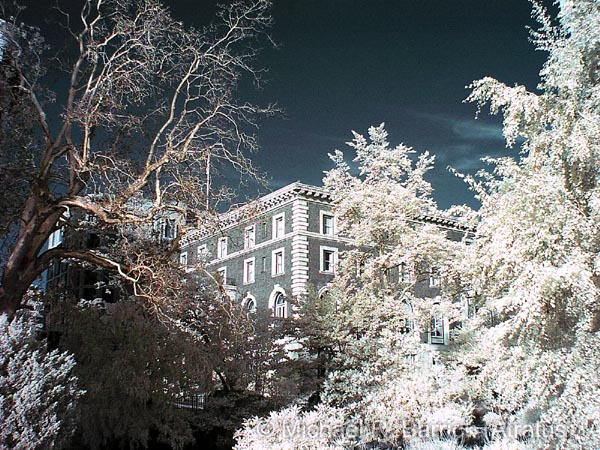 The Victoria men's club from the Japanese garden at the Empress. This is an infrared photograph with the red and blue channels reversed.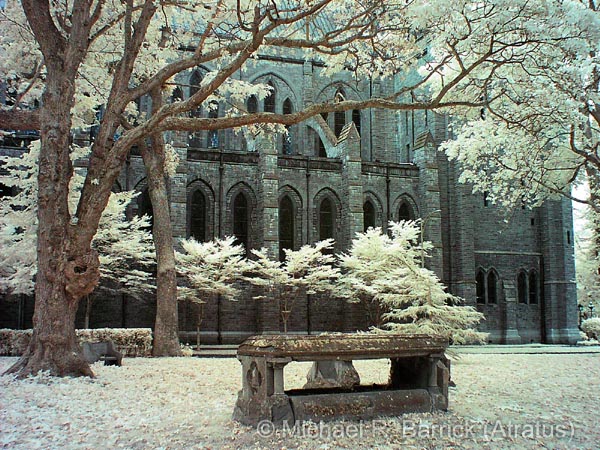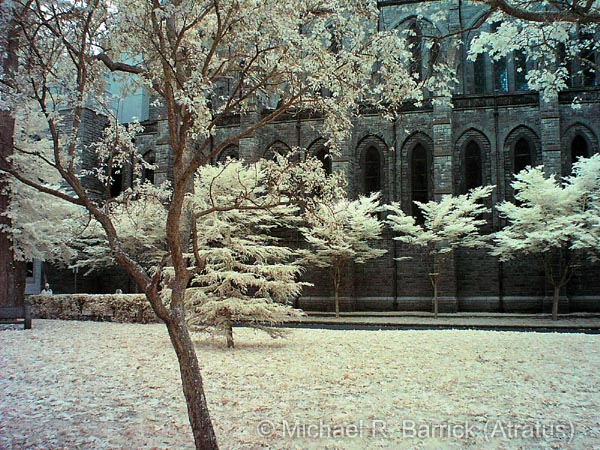 Two more IR red-blue reversals of Christ Church Cathedral (seat of the Anglican diocese of British Columbia) from the adjacent graveyard.
The graveyard is Victoria's original graveyard and was converted to a small park decades ago. All the headstones and markers, excluding the larger monuments such as the one in the top picture, were moved to the back of the park. I used to live a block away from this park in an apartment that overlooked this church and graveyard. The headstones in the back were very interesting. Most of them are gone now, having been snapped off by vandals. It was really disappointing to see how few were left. The stones had stood intact for a century and then in the last twenty years they all disappeared.
Oringinal post: http://mbarrick.livejournal.com/775426.html