Three Centuries of Art
« previous
next »

If you've been reading here for a while, you might remember me
accidentally running into an ancestor
at the Art Institute of Chicago a couple of years ago. I had an idea today that inspired me to have a look around for more images of his work (I found a three good high-resolution images on-line, two from the Hermitage in St. Petersburg and one from a private auction site). Then I started looking for work by his cousin Jacob and found a couple of fun things:
While this image isn't large enough for my purposes, it struck my fancy from a Canadian perspective and a literary perspective. Jacob Huysmans moved from Belgium to England and became a fashionable painter in the court of King Charles II. This portrait is of His Highness, James, Duke of York, while he was the second governor of the Hudson's Bay Company from 1683 to 1685. In 1685 he ascended to the throne of England, Scotland and Ireland as King James II of England and King James VII of Scotland.

On the literary side, one of my favourite books is "Captain Blood" by Rafael Sabatini. This would be the James that Peter Blood was accused of treason against. BTW, if you have never seen the film adaptation with Errol Flynn (it was his first movie), find it and see it. It's the pirate movie that started all pirate movies ;-)
The winning find of the night, however, is the image below. A portrait of Bridget, Lady Kilmorey, painted sometime around 1664 (give or take a year). The image is a wonderful tie-in with what I've had in mind behind the Red Chair series, anchoring what I'm working on not only in general historical context I had in mind all along, but pulling it right back into the family. I'm very pleased with this.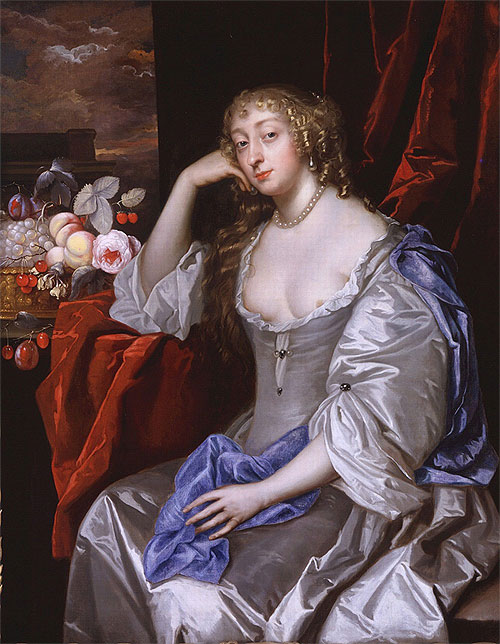 Oringinal post: http://mbarrick.livejournal.com/763803.html