More quality craftsmanship
« previous
next »

Low quality, that is.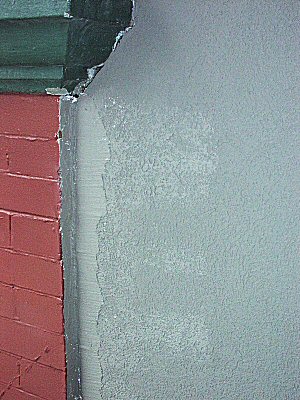 Nice to have the great gaping gaps between the brick and the new balcony wall filled, shame they couldn't be arsed to fill the gaps around the impost, match the texture of the wall, or use paint that matched.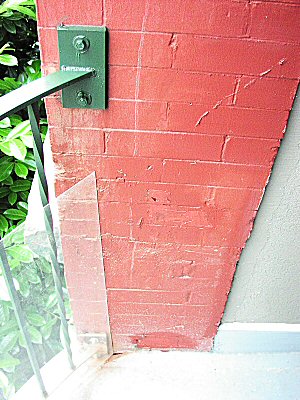 Nice that they mudded over the holes from the old rail mounts and painted the new mounts.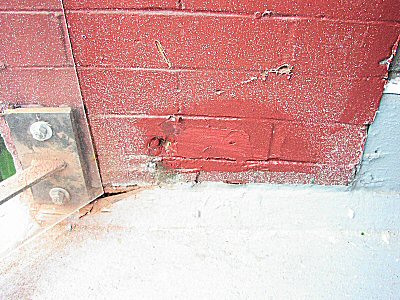 Shame they couldn't be arsed to paint the bottom mounts, fill the wood they cut away to make it fit, actually get the mud in the hole for lower mount, or scrape off or paint over all the spray left left from resurfacing the deck.
Honestly. I really don't give a fuck anymore. Apparently the building Christine and Michael's new apartment is in is fabulous, which makes me want to put our name down for a vacancy in that building. The idea in moving in to this particular suite was it was finished. I didn't bargain for all these additional "renovations" that, almost without exception, have ended with things looking worse than they did before they were "fixed". I still haven't heard anything back about the letter I submitted last month, detailing what I thought would be fair compensation. If moving weren't such a huge pain in the ass I would give notice with this month's rent. Then again, I'm not feeling like I'm under much obligation to give notice - even if I lose my damage deposit for not giving sufficent notice the owners would still owe me that much again back out of what they owe us at this point for all the shit that we've put up with.
Oringinal post: http://mbarrick.livejournal.com/509070.html