Asshole? Me? I'm just protecting my copyright...
« previous
next »

Periodically throughout the day I take a peek at my web logs just to keep tabs on things and make sure everything is working right. Today I noticed a peculiar number of hits against one of my pictures from
New York
on
Elaine
's site, but against her old (now redirected) URL. The only way that can happen is if someone has the image embedded in their web page. So I looked at the referrer and found it was coming from
http://www.xanga.com/home.aspx?user=minkoooo
For a moment I thought about just leaving a comment about it, but then I decided to have a little fun at the wanking bandwidth thief's expense.
His page before: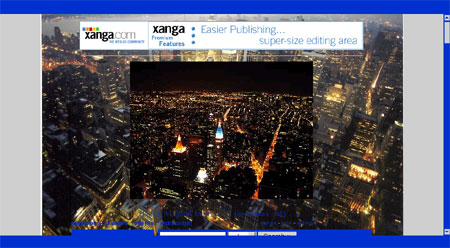 His profile a little further down the page: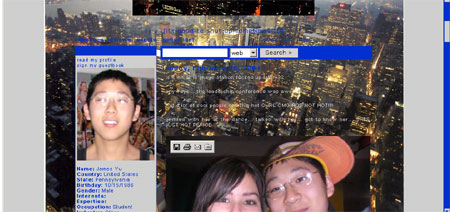 His page after: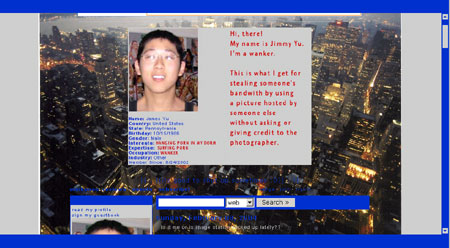 A closer look at his new banner: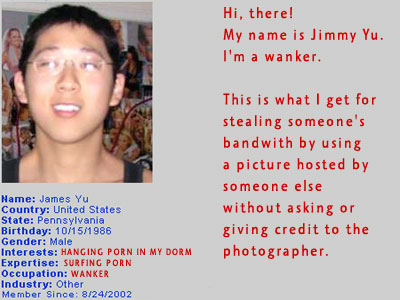 That'll teach him
Oringinal post: http://mbarrick.livejournal.com/484186.html